WordPress Themes
Thousands of WordPress themes
eCommerce Templates
Beautiful website templates
Site Templates
HTML and website templates
Products Template
Beautiful products templates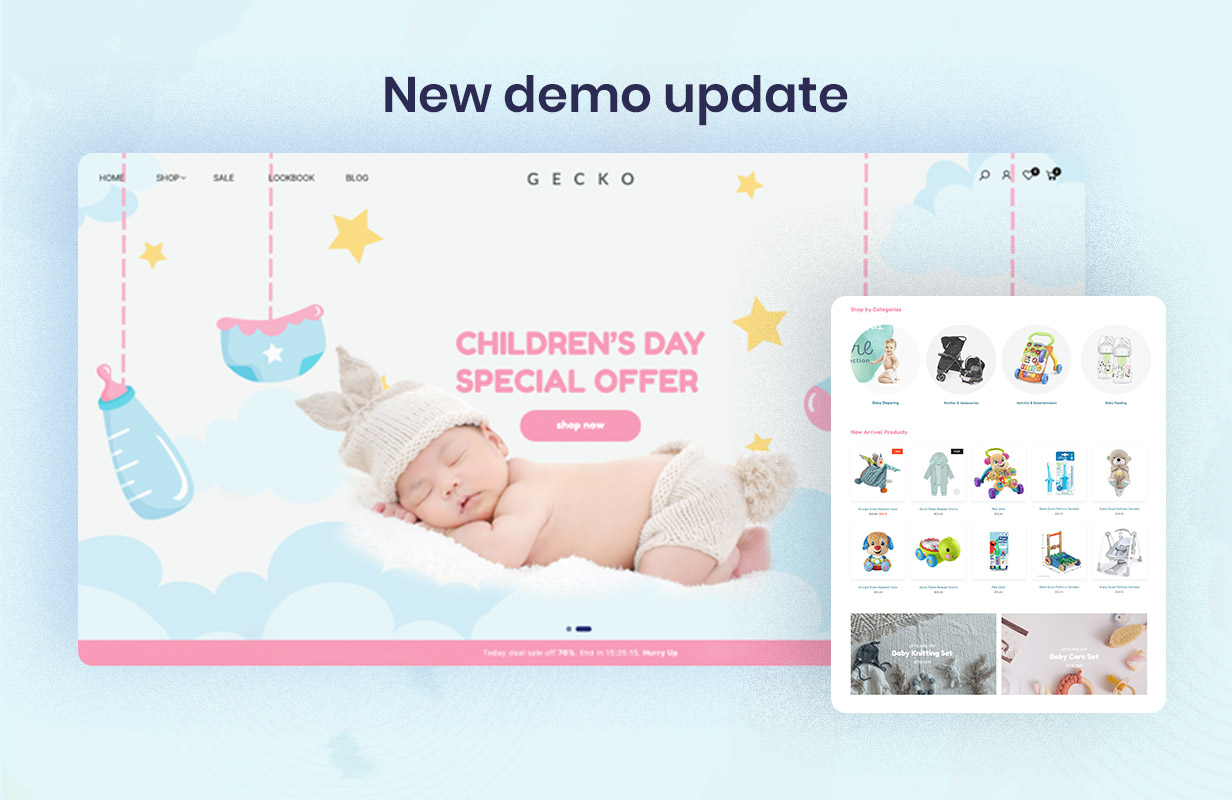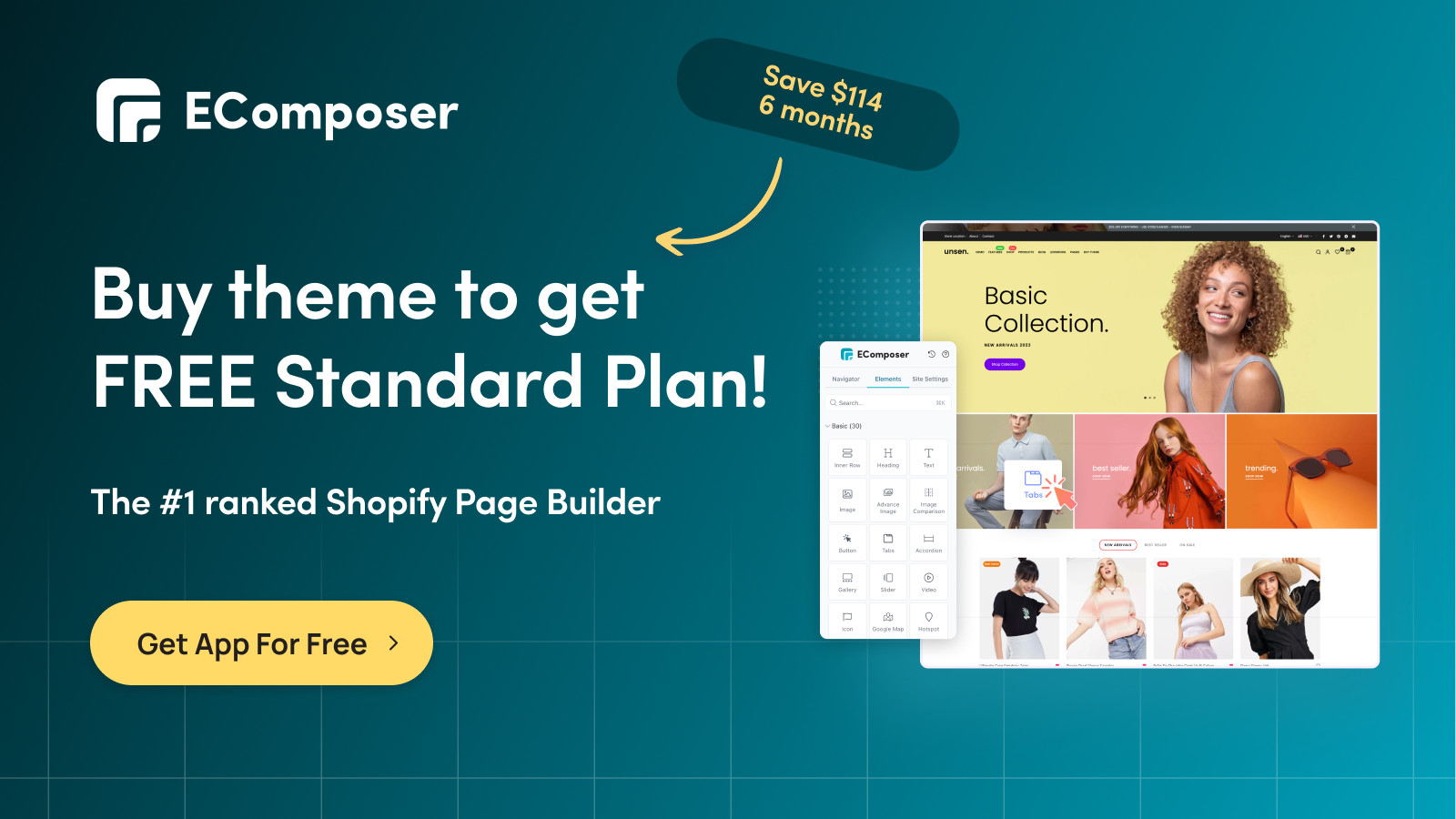 Exclusive Offer for The4 buyers: Get EComposer Partner Plan FREE for 6 months!
EComposer is the next generation of Shopify page builder that helps you create your dream store in the fastest way. Learn more about app on Shopify Store and learn more about Theme Partner Plan
How to redeem offer?
After buying The4 theme, let install EComposer then chat with our support team in EComposer app dashboard, mention "The4 + EComposer" to upgrade your app plan for free!
Why are our prices higher than other items?
This product is seriously and thoroughly invested by our 9 years of experience in the field of e-commerce. Surely it will never cost $19 $29 or $39, this product is for those who are serious and really want to grow their business. We do not sell cheap products, we sell the best products and services. You will find yourself a bargain when you buy Gecko.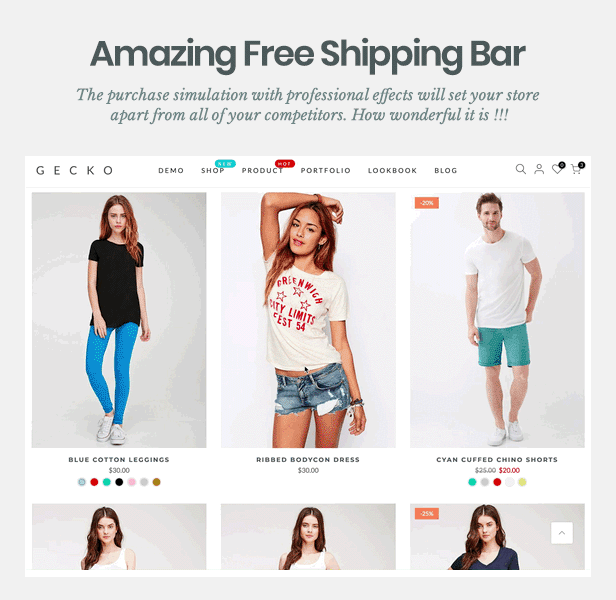 – WARNING: Please note that you CAN'T update from Gecko 5 to Gecko 6 – More detail
The fastest Shopify theme but still retains tons of powerful features.

Whatever you're selling, Gecko is the only Shopify theme you'll need to create a powerful online store that checks all your boxes and offers your customers the most seamless shopping experience. Offering modern design and minimalist feel with a range of specialist demos, Gecko is designed for an array of different online retailers. Display your products in style and make it easy for your customers to browse, choose and purchase.
Gecko is jam-packed with incredible features, and with endless options and unmatched versatility, you can create a store that suits your needs, is in-line with your brand and exceeds your expectations in a matter of clicks.
Easy, innovative and affordable – it doesn't get better than Gecko.
We are happy to introduce Gecko – The BEST Shopify Theme
Exclusive deal: Get FlashSearch 2 months for free.

Establishing a partnership with FlashSearch allows The4 customers to receive exclusive FlashSearch offers and also helps FlashSearch acquire new customers. We hope that you will be satisfied with the products and services of The4 and our partners.
Compatible with LayoutHub

LayoutHub is an easy page builder that helps merchants quickly set up an online store with any kind of page type by using our library of pre-designed layouts and blocks. With LayoutHub you can create a landing page, home page, product page, sales page, collection page, about-us page, contact-us page, blog list page, blog detail page, FAQ page, 404 page, password page and coming soon page.
With over 2500 sales in just one year, Gecko has held a firm position in the list of most popular Shopify themes and is a Top 10 Bestselling Theme of all time. With endless features and customization options, you'll find everything you need to create the store of your dreams.
Gecko's features include:
Responsive and retina-ready design
Whatever device your website is viewed on, Gecko will ensure your store looks and functions perfectly. This includes meeting the parameters and dimensions of that device without interrupting the user's experience and without needing any further input from you or your developer.
More than fifteen stunning demos to choose from
Gecko is equipped with more than fifteen purpose-built demos that all include a range of impressive features and eye-catching designs. You can import the demo quickly thanks to our one-click install and then add your content and publishing in minutes.
A powerful built-in theme options panel
Gecko's built-in theme options panel includes drag-and-drop functionality which makes it even easier for you to customize your store and access additional features and functions such as Mailchimp and Instagram Shop. You'll be able to make all the adjustments and updates you like without touching a single line of code.
Straightforward shortcode page
Show off your product grid, product slider and masonry images anywhere you like with Gecko's simple and user-friendly shortcode page.
Showstopping Lookbook
Showcase your fashion or announce new lines and collections in the most eye-catching way with Gecko's Lookbook. The stunning Lookbook allows you to include information on items as well as spotlight sales points for your brand's best outfits.
Easy font customization
Get access to multiple fonts with Google Fonts or install Fontify to easily customize your fonts.
Innovative Instagram shop
Take advantage of Instagram – the best place to discover fashion trends. With Instagram Shop, you can automatically include your Instagram feed on your website. This is a great way to modernize your site and increase click-throughs as well as social shares, likes and views.
Versatile product layouts
Don't be restricted by standard product detail layouts. Gecko includes a range of flexible options that give you the ability to showcase your products in a way that suits you best. Choose whether your thumbnails are displayed on the left, right or bottom of a listing or use the Sticky feature to keep your product detail where it is when scrolling.
Innovative Ajax Filters
Give your visitors the most seamless experience with filters powered by Ajax. Ajax filters mean your pages won't need to refresh or reload when search parameters are changed. Customers can change multiple filter types in a few simple clicks and once they've applied the filter, the products will update fluidly.
Ongoing Updates
We constantly work hard to deliver ongoing updates that deliver new features and fix any bugs so that you're always getting the best out of Gecko.
Why are our prices higher than other items?
One thing you can see is that our selling price is higher than most other items, we understand this will be a barrier that will make you decide to buy our theme. I urge you to take the time to see the demos of our products, we have taken the time to perfect it and reach the highest quality in the market. You'll get something that's worth the money, instead of picking up the $ 19, $ 29 and time-consuming themes set up, facing loads of bugs, why not buy a worthy theme right away from scratch and get the real values ??? A product that is seriously invested in all aspects is sure to bring you success faster.
Fully compatible with Search and Filter app
Ultimate Filter & Search is one of the most advanced search engines for eCommerce websites that learns and helps your shoppers find accurate products and variants to increase your revenue. Our solution brings unparalleled search experience to your store.
Highly recommend FREE SEO Suite app

Compatible with Growave app

Growave is the all-in-one marketing platform that helps Shopify brands reach their audience, engage users and increase conversions with ease.
Theme features
Gecko's countless features include:
Creadit
Image Sources
Note: All images are just used for Preview Purpose Only. They are not part of the theme and NOT included in the final purchase files.