WordPress Themes
Thousands of WordPress themes
eCommerce Templates
Beautiful website templates
Site Templates
HTML and website templates
Products Template
Beautiful products templates
Elementor Forms Conditional Logic
Note: This plugin requires the Elementor Pro ( Form Widget ).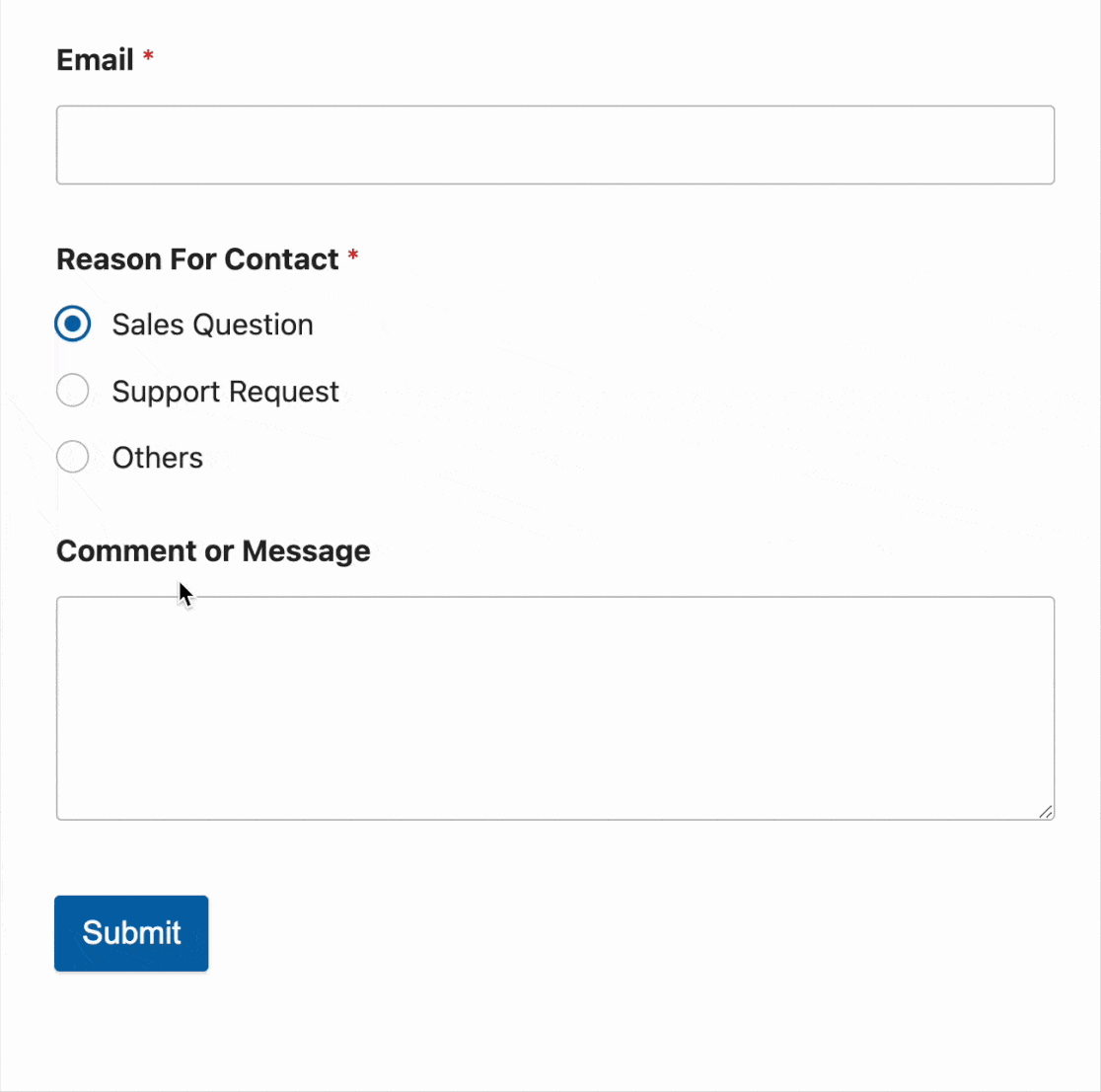 Conditional logic is a powerful way to optimize your Elementor Forms and create a more personalized user experience on your WordPress website.
Research shows that it only takes users 50 milliseconds to form an opinion about your site!
Yes, that's right – Internet users have very short attention spans. If your content isn't relevant and easy to navigate, visitors will exit the page.
The same thing goes for forms: you need to simplify your forms to keep users' attention!
Forms are a powerful marketing tool. You can use them to collect leads, survey your customers, sell products, and much more. But if your forms are long and complicated, users are going to lose interest long before they click "submit".
If you're not using conditional logic on your forms, you should be!
Features
Easy use
Compatible With Repeater plugin
Supports all fields type
Required fields can be used inside hidden groups without causing validation problems
Cross-browser support. Chrome, Firefox, Opera, IE8+
And more…